Back
Albert Isola to discuss blockchain in the EU webinar hosted by the British Chamber of Commerce
4th May 2021
Cryptocurrency, Blockchain and its Future Role in European Financial Systems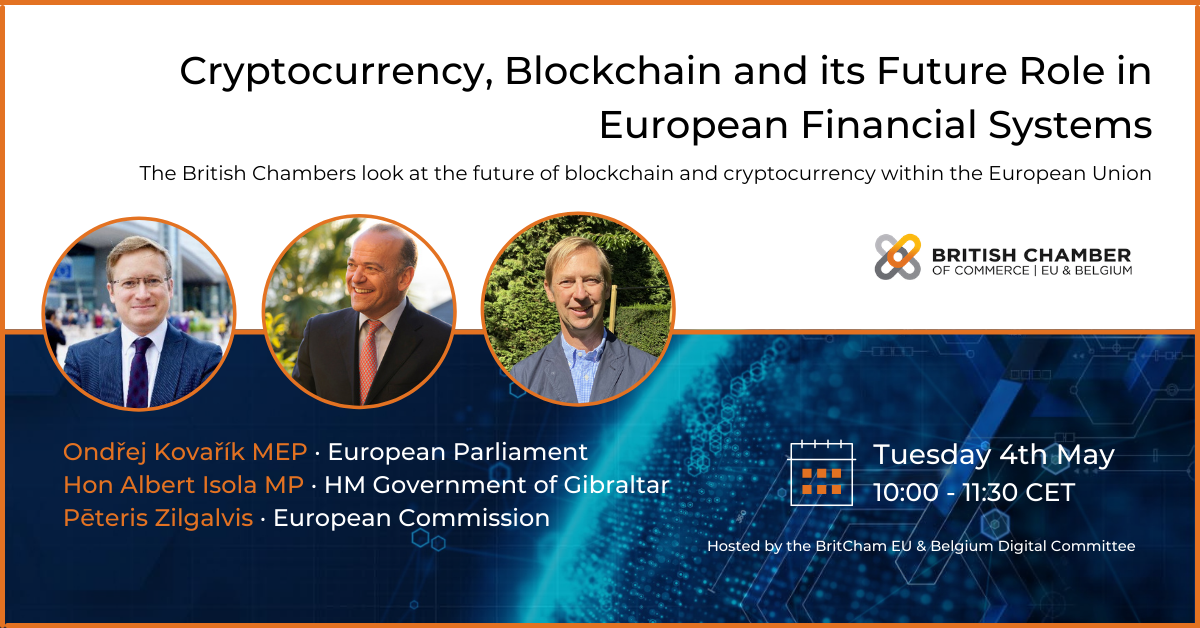 TOPIC: Cryptocurrency, Blockchain and its Future Role in European Financial Systems
DATE: Tuesday 4th May 10:00 to 11:30 CET
LOCATION: Online Webinar (registration required for this free event)
With the European Commission looking at the gold standard for blockchain technology, join the British Chamber of Commerce, EU and Belgium on May 4th for a look at the future of blockchain and cryptocurrency within the European Union.
The gold standard for blockchain promotes European ideals within this emerging technology. The gold standard requires blockchain to be energy-efficient, provide data protection, and should respect Europe's e-identity framework.
The European Commission is also looking at other areas of the blockchain with attempts at building a pan-European public services blockchain, as well as looking at promoting legal certainty about blockchain-based applications.
The Commission, along with the Central Bank, are also looking at ways to integrate cryptocurrency into European Financial Systems. A digital Euro, amongst other measures, has been discussed as a way to incorporate this burgeoning technology into European life.
These technologies are sure to play a major role in business operations in the 2020's and beyond, acquiring knowledge in this area is vital.
Joining Albert on this panel will be:
Pēteris Zilgalvis, Head of Unit, Digital Innovation and Blockchain, DG CONNECT, European Commission
Ondřej Kovařík MEP
Registration here:
https://www.britcham.eu/event/Cryptocurrency%252C%2BBlockchain%2Band%2Bits%2BFuture%2BRole%2Bin%2BEuropean%2BFinancial%2BSystems/
---