Back
InsTech in London: From MGA to Full Stack Insurer - Everything You Need to Know
29th March 2022
It is a good time to be a Managing General Agent (MGA). There has been significant growth both amongst the new generation of technology-enabled MGAs and traditional agencies. Inevitably, many of them are looking at the natural next stage of their evolution - becoming a full stack insurer.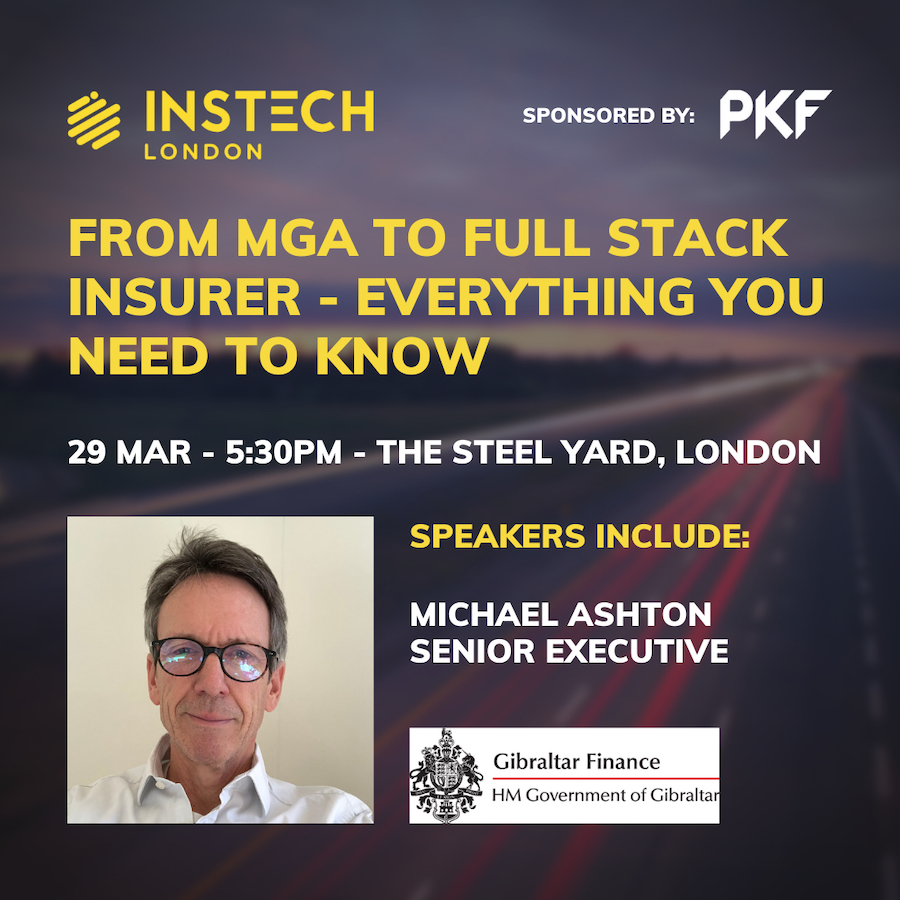 This event will examine and discuss what that involves, including:
the regulatory and compliance implications
how much capital is needed and where to go to raise it
where to go for the relevant expert guidance
why there are so few new full stack insurers in the UK and what we can do to encourage more.
Michael Ashton, Senior Executive at Gibraltar Finance, HM Government of Gibraltar is delighted to be attending and speaking at the above event which will be held on Tuesday 29th March at The Steel Yard, London.
A strong speaker line up includes:
Matthew Jones, Partner, Anthemis
Rory Tanner, Government & External Affairs Manager, Insurtech UK
Christen Smith, Chief Revenue Officer, Flock
Martin Watson, Partner, PKF
Kenneth Underhill, Director, ICSR
Rachel Hillier, Partner, Capital Law
The event is sponsored by PKF and will take place at The Steel Yard in London.
Register via: https://www.instech.london/events/96
---